By Edmond Curtin, B.Agr.Sc,
Dairygold Area Sales Manager
Your cows diet can be made up of; grass silage, cereal silages (wholecrop wheat, barley, triticale), maize silage, concentrates, straw, hay, wet feeds (brewer grain, traordgold), fodder beet, rape, kale; to mention a few.
When trying to establish the value of a feed source we must take the energy (UFL) and protein (PDI) content into account. For example, valuing fodder beet on energy only will give a valuation of €41 pet Tn (after losses) vs Barley. Valuing fodder beet from an energy and protein standpoint vs barley and soya would give a valuation of €39 pet Tn (after losses). It is important to consider both when assessing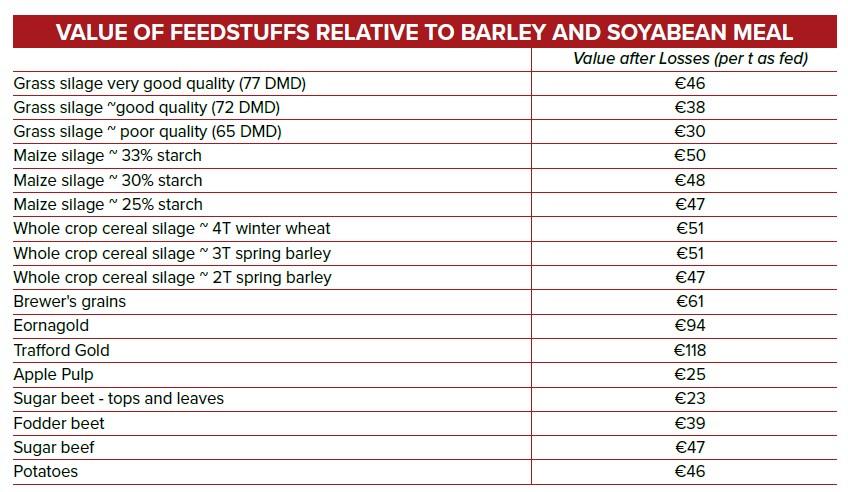 For more information please contact your Dairygold Area Sales Manager or our Inside Sales Team on 022-31644.