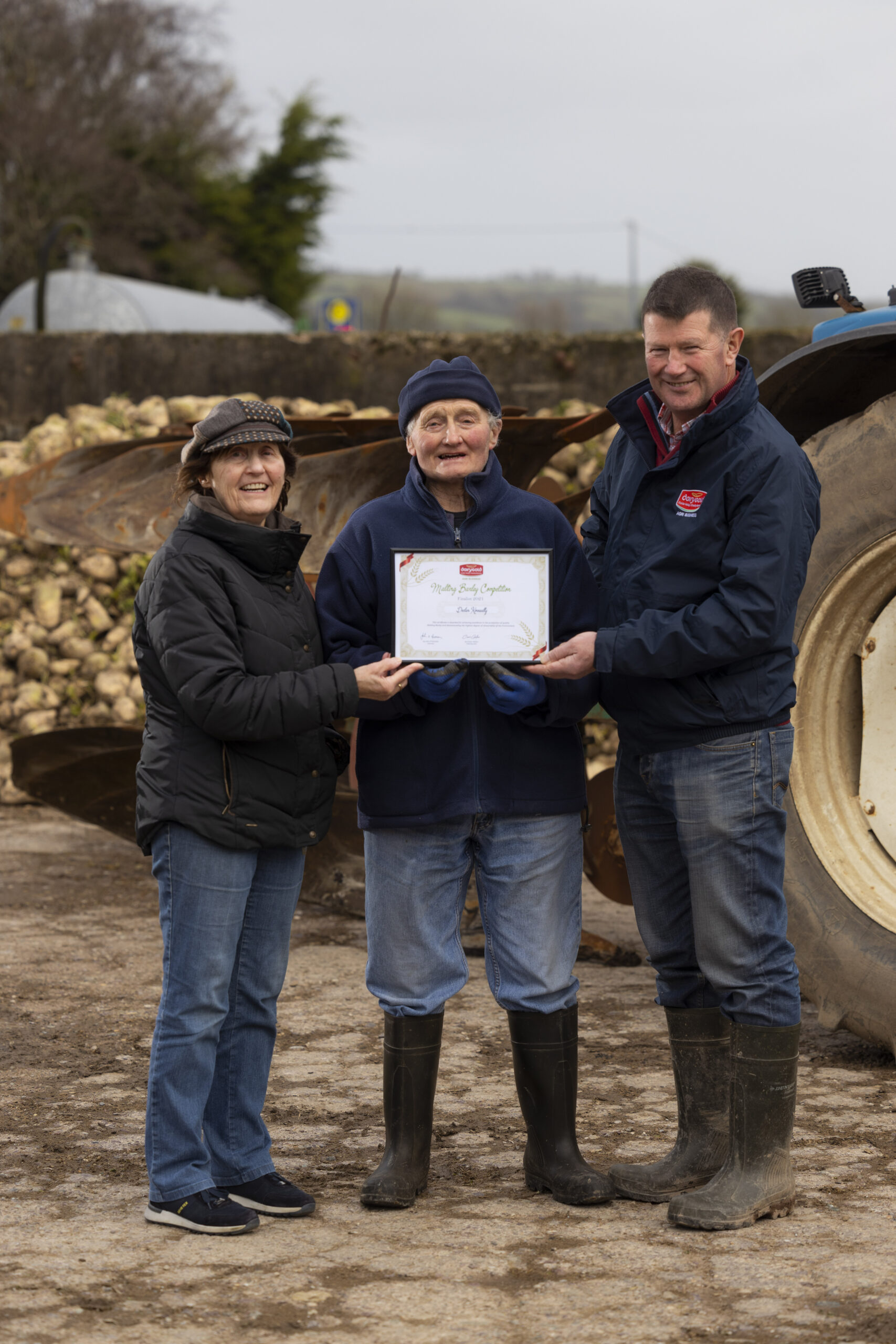 Declan farms on the eastern side of Killeagh village in east Cork, just north of the new Midleton to Youghal greenway. He has been a tillage and dry stock farmer all his life after returning from New York where he spent his youth working. As some of his land is slightly on the heavy side for growing grain crops especially spring barley, he farms cattle on this grassland with the lighter land growing crops. As a large portion of his farm is away from home, this is where a lot of his cereals are grown as a more practical way of dealing with such holdings.
In the past Declan grew sugar beet and vegetable crops including vining peas, French beans, and carrots for Erin Foods, later Campbell foods in Midleton, now with the demise of these industries and to have some rotation, Declan grows Protein Beans together with Winter Barley, Spring Malting Barley and a small amount of fodder beet which is fed to the 60 or so cattle that he rears on the farm in a calf to beef system.
Declan puts a high emphasis on attention to detail in his farming life, especially the growing of his crops and isn't afraid to try new varieties and systems. He grew the new BYDV tolerant winter Barley variety Joyau last year and was delighted with the way it yielded. His plan is to get his spring barley ground ploughed early so the elements such as frost and rain will help to settle and break the soil down so he can get a nice tilt with 1 run of a power harrow before his contractor comes to do the sowing using a one pass system. Declan has been growing Planet Malting Barley since 2017 and is very happy with its performance across several seasons. He uses a 2-spray fungicide programme and has been very vigilant at controlling weeds, especially wild oats which is a rarity on the farm these days and is one of a very few growers who has managed to eradicate Canary Grass from his land. The slurry from the beef herd is generally spread on the grass ground with the FYM being spread on the tillage ground. The contractor returns to harvest the grain, all the straw is baled and what Declan doesn't use himself is sold to long standing clients. His as also joined the Glas scheme and plants 3 ha of bird cover each year.