Liam Stack, M.Agr.Sc, Dairygold Technical Manager
Growth year to date has been sluggish. There has been little if any opportunity to harvest silage, take round bales or close ground for reseeding.  As the climate improves a burst of growth is expected.  We need to ensure that ground has plenty of nutrients in the form of N, P, K and sulphur to drive out this grass and build our reserves (please ensure that you only spread the fertiliser permitted by your nutrient management plan).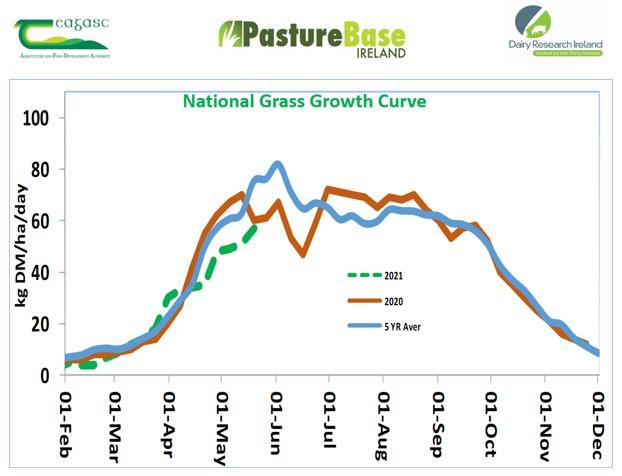 Soil fertility is the key to getting the maximum from the N we apply. Recent work at Teagasc Johnstown Castle recorded the efficiency of N utilisation by grass swards across 446 paddocks on 23 dairy farms over two years. The common trend found was that the paddocks with low lime, P and K only recovered 35% of the N applied (Fig. 1).  In paddocks with optimal lime status this increased to 51% and even further to 65% on the paddocks which had optimal lime, P and K.  Recent trials as also found that correcting soil pH can release up to 60 units N/acre from soil organic matter.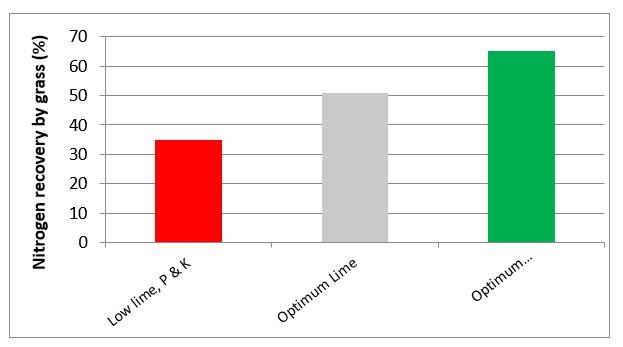 Call your Area Sales Manager, local branch or Inside Sales on 022 31644 for more information.